Ellison Welcomes New Representative for New England Region
Frank Lane of Lane Associates Partners with Ellison to Provide Custom Balanced Doors to Northeastern U.S.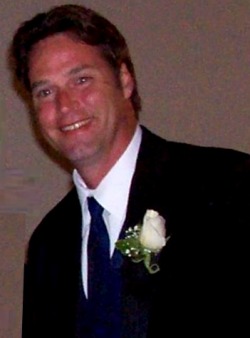 Ellison Bronze, Inc. – the inventor of the balanced door and today's leader in providing the highest quality marquee entrances in the industry – has named Frank Lane of Lane Associates its newest representative. Lane will supply Ellison custom balanced doors to Connecticut, Maine, Massachusetts, New Hampshire, Rhode Island, and Vermont.
Lane has served as an independent representative for 14 years, and brings over 25 years of industry experience to his position. In this time, he has worked closely with building teams to specify appropriate building products, to assist with budget-management, organize preliminary construction details, aid in lunch-and-learn presentations and to generally oversee product sales.
"We're thrilled to welcome Frank to our team," says Tracy Hultin, National Sales Manager for Ellison. "He will be using his strong relationships with architects and glazing contractors to promote Ellison in New England. His firm has been independently representing high end manufacturers in this region for more than two decades, and we look forward to watching the business grow as a result of his expertise and upstanding character."
Following in his father's footsteps, Lane is a second-generation representative who fondly remembers growing up with "steel window samples under my car seat that would fly forward when my dad hit the brakes."
Having earned his Bachelor's degree in Media Communications from Fitchburg State University in Fitchburg, MA, Lane had not originally set out to join his father's business. He was attracted to the interpersonal aspects of the field, however, and has found that building relationships with other industry professionals has so far been the most rewarding part of his career. 
Lane Associates is based in Chelmsford, MA, and Frank Lane can be reached at 781-444-9609 orlaneassociates@hotmail.com.